Why Modern Mama Kris Ernst Wrote 'A Taste of Plant Based'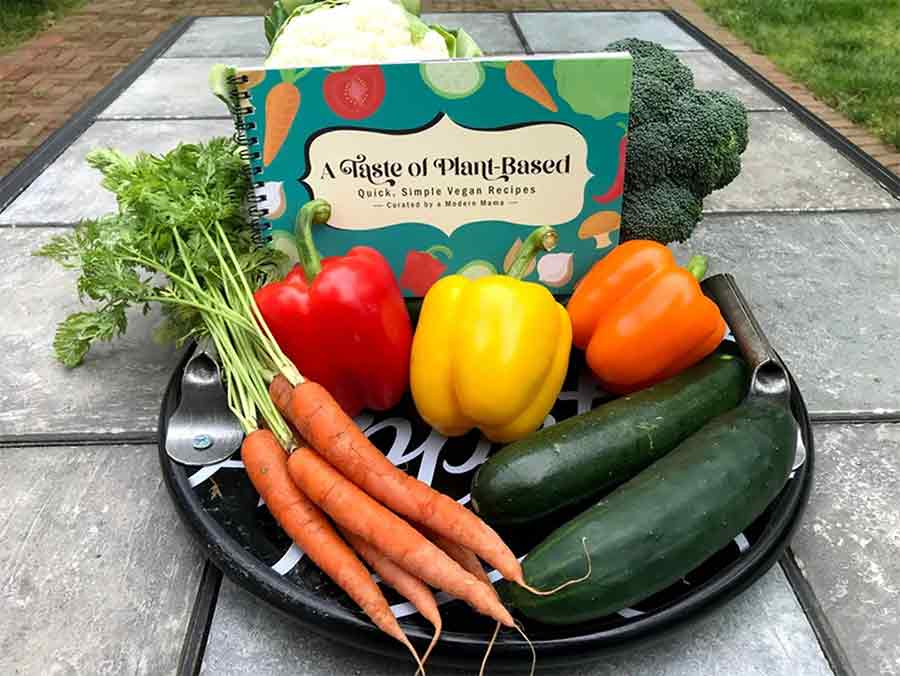 After watching a life-changing PETA video as an impressionable teenager, Kris Ernst stopped eating meat but admitted that she was not much of a cook.
Years later, when she got married and had two children (Evan, now 13, and Kenna, now 10), the entire family decided to commit to a vegan lifestyle.
Ernst, of Doylestown, Pennsylvania, knew she needed healthy and tasty recipes that everyone, including her supportive husband, Ryan, would enjoy. Ernst was dedicated to making sure these recipes had the necessary nutrients, were quick and simple, and tasted delicious.
"I wrote my cookbook to have an uncomplicated go-to source for all the vegan meals that my family enjoys," she says. "Once I did that, I wanted to share it with your family and beyond."
Thus, her new self-published cookbook, A Taste of Plant Based, with colorful and appealing graphics, was born. The goal was to produce an uncomplicated go-to source for all of the vegan meals that everyone in her family enjoys.
Not only is this a fun and delightful cookbook, but it is also the perfect gift for the Christmas holiday season. "A Taste of Plant-Based Cookbook is perfect for anyone who is trying to eat less meat and layer in more vegetables," explains Ernst.
There have been many benefits. "My cookbook helped bring us together as a family," says the devoted mom. "It got the kids involved in their own nutrition. They began realizing what they ate directly affected their mood and energy."
"My two children love to cook with her from my cookbook, and I believe that your entire family will enjoy it, too," she says. "The directions are super easy to follow; like old-fashioned recipe cards, with a colorful, gorgeous design."
Her son loves to make the banana bread recipe in the cookbook, especially because "he knows his hard work is going to be delicious."
It also has easy ingredients that are simple to measure, and if you add too much vanilla, for example, you are not going to ruin it. He can also throw in raisins or nuts instead of chocolate chips. "I love that he can make this independently."
The gift boxes available at https://www.etsy.com/shop/atasteofplantbased, include five spices everyone may not have in their pantry already, to help them get started! They include ginger, dill, nutritional yeast, cayenne pepper, turmeric, and measuring spoons!"
https://www.facebook.com/kris.s.ernst
https://www.instagram.com/pixiesfan/