Using Photographs Online: Safeguarding Against Copyright Issues
Understanding Copyright and Photography
Copyright laws protect photographers by giving them exclusive rights to their work. When someone takes a photograph, they automatically own the copyright to that image, unless they transfer those rights to someone else or their work is under employment where the employer owns the rights.
Using a copyrighted image without permission is illegal. Even if you unintentionally infringe on someone's copyright, you could still face penalties.
Safe Ways to Use Photographs Online
1. Purchase or License Images
2. Use Royalty-Free Images
3. Use Images with a Creative Commons License
4. Take Your Own Photographs
Taking your own photographs for your projects or business is another excellent alternative to sourcing images online. This method gives you full control over the subject matter, quality, and, importantly, the rights associated with the images. You're not bound by any licensing terms, as you own the original content. This can offer a level of freedom and creative control that you may not get with stock images or Creative Commons-licensed works.
If you take the photograph, you own it. Bradley Cooper took this famous picture at the 2014 Emmys, which "broke Twitter." We are hopeful he didn't notice our using it. We're pretty sure it would be considered "fair use" since it is an illustrating point. Our legal dept. (or Bradley's) will let us know.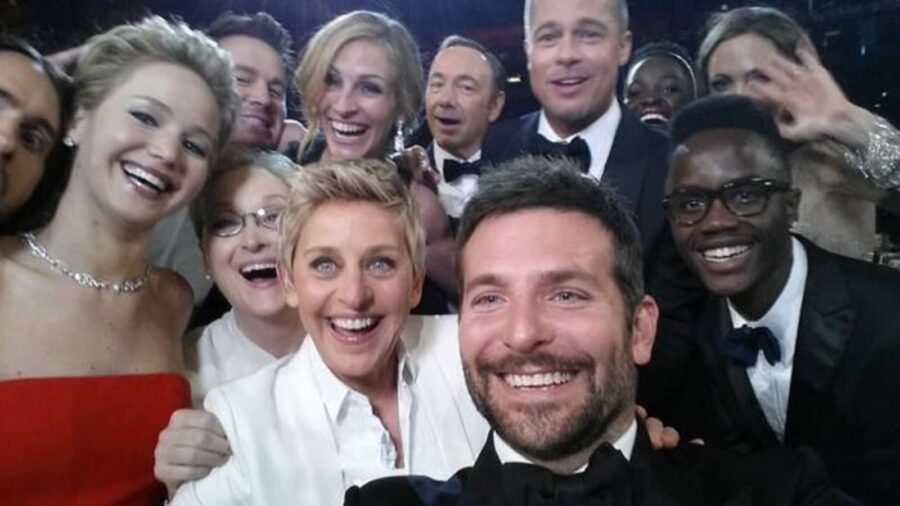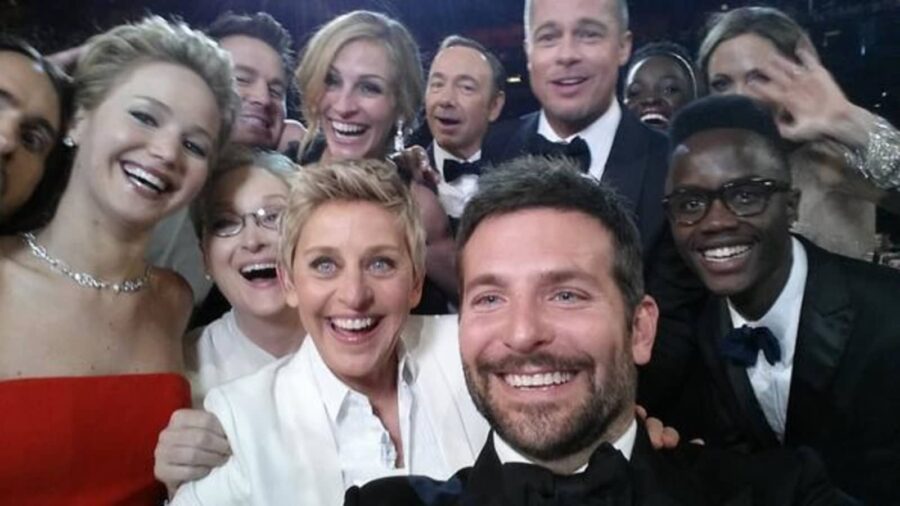 If you opt for this route, consider investing in quality photography equipment or hiring a professional photographer. The initial cost might be higher compared to downloading a few stock images, but the benefits, including the unique personalization it brings to your brand, can outweigh the costs in the long term.
Just because you took the photos doesn't mean you're automatically protected against unauthorized use. You'll want to consider registering the copyright for your photographs. While copyright is automatically conferred upon the creation of the work in many jurisdictions, registering the copyright gives you additional legal leverage should you ever need to take someone to court for infringement. For U.S.-based photographers, this would involve submitting your photographs and relevant forms to the U.S. Copyright Office. Similar organizations exist in other countries.
You can also apply your own Creative Commons license to your images if you want to allow certain types of usage while retaining others. This will make it clear to people how they can and cannot use your photographs, leading to greater exposure and goodwill. Websites like Creative Commons offer tools to help you select and generate the appropriate type of license for your work.
Lastly, you might want to include your images' watermarks or metadata with copyright information. While these measures might not prevent all unauthorized uses of your photos, they can act as a deterrent and make it easier to prove the image's origins should you need to make a legal claim.
All these steps safeguard your hard work and offer an invaluable asset to your creative or business endeavors. You'll have original, unique material to work with, and the peace of mind that comes with full ownership and control.
Things to Remember
Always Give Credit: Even if an image is free or you've purchased a license, it's a good practice to credit the photographer when possible.
Stay Updated: Copyright laws and terms of service can change. Make sure you're always updated on the latest regulations and terms of your licensing agreements.
When in Doubt, Ask: If you're unsure about the licensing of an image, it's best to reach out to the photographer or the licensing platform for clarification.
Navigating the world of online photography might seem daunting, but with a bit of knowledge and due diligence, you can confidently use photographs to enhance your digital content without legal worries. Always respect the hard work of photographers, and ensure you're using images in a way that's both ethical and legal.