Writer-Director Michael Yurinko Talks About His Supernatural Thriller, Impuratus
Michael Yurinko's riveting new thriller Impuratus began with a dilapidated shed next to a rural Pennsylvania farmhouse that spurred him to write the screenplay for his multi-award-winning new film.
At the time, Yurinko was laid up for two weeks recovering from a painful back injury where he couldn't move, sit down, stand or walk, "when the shed caught my eye for some weird reason and I took this image of the shed and worked with it."
He says he knew he wanted to write a horror movie and the ominous old rickety shed inspired him. "I just knew this would be a heck of a place for a haunted house where you can't run away."
Yurinko said he decided to go back in time to the Civil War era to "take technology away from the characters and make them fight with their own spirit, as well as their bare hands. I also love the noir genre, the look, and feel of films like Casablanca and other old movies, so setting this in the 1930s and during the Civil War felt right to me."
The road to the finish line was never simple since Yurinko wrote the first draft for Impuratus some ten years ago, and spent five to six years working with Fountainville, PA., producer Guy Quigley of Thundersmoke Media getting pushed back for at least a year because of Covid restrictions.
For six weeks during a brutally cold winter, the A-list cast of actors, supported by a top-notch crew, headed to The Penrose Strawbridge House in Horsham, Pennsylvania, and Pennhurst Asylum in Spring City, PA., both located just outside of Philadelphia.
The teaser for Impuratus has won several dozen film festival awards, and the movie has won five awards, including those for Yurinko and Tom Sizemore.
Homicide Detective Clayton Douglas (Tom Sizemore) is summoned to a remote mental hospital to witness the deathbed confession of a mysterious Civil War soldier.
Recently retired from the police force, Detective Douglas, who has seen it all during his decades in law enforcement, travels along the wooded country road on his way home.
He has to decide whether to go home and finally be the husband and father he needs to be OR turn down the other road towards the insane asylum – towards the doctor that called him earlier in the day in a frantic tone before the line went dead.
Out in the vast emptiness sits the massive state hospital. He is quickly met by Dr. Heysinger (Robert Miano), who tells him about the mysterious man in the basement who, oddly enough, asked for the detective by name. That disturbed man, Civil War soldier Daniel Glassman (Jody Quigley), wants to confess to something horrible and wants to make this confession specifically to Detective Douglas.
Deep in the bowels of the asylum, locked in a room, is Daniel – a bloated, half-dead old man covered in scars and bruises. Sister Rose (Airen DeLaMater) is already in the room and is present for medical aid and spiritual guidance.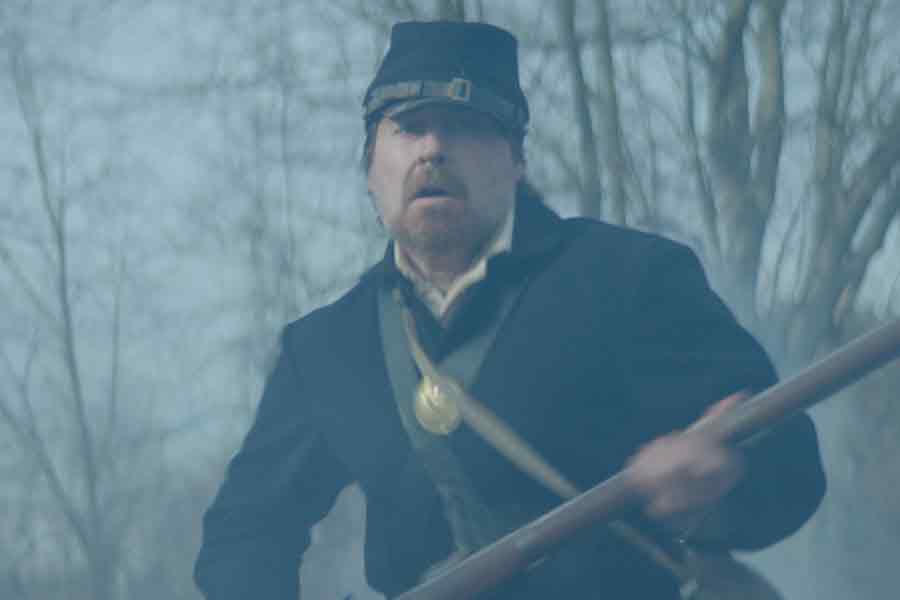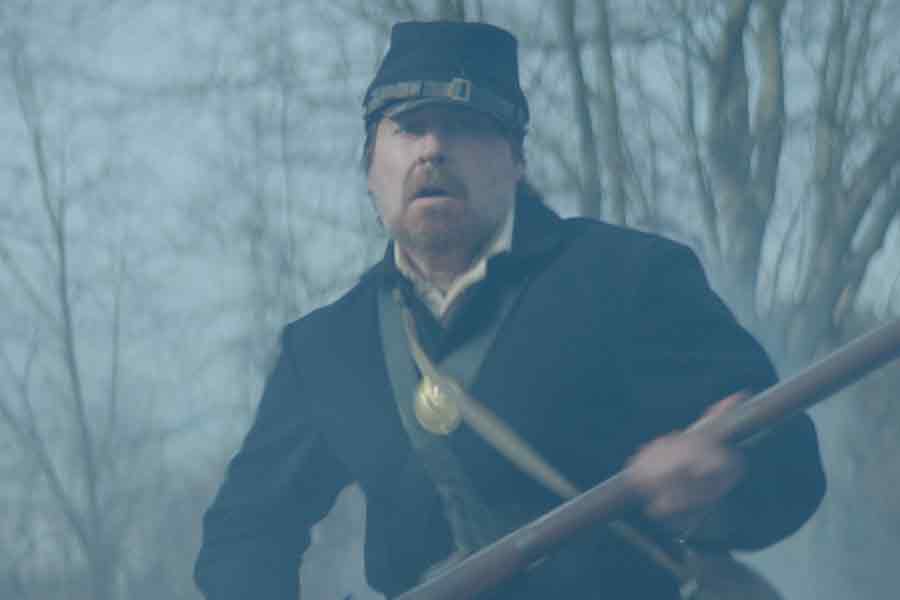 As Dr. Heysinger breaks the sealed envelope and reads the strangely typed confession, we are transported back to 1862 and see firsthand what unbelievable events took place. Not only will it shock everyone involved, but it will have them questioning the very fabric of their faith and fighting for their lives.
Michael Yurinko, Tom Sizemore, Jody Quigley, and Airen DeLaMater are eager to share their unique and often spine-tingling experiences of making Impuratus and stories about why spending weeks in the cold to make this thriller was well worth it.