Film veteran Tom Sizemore stars in the creepy horror film, Impuratus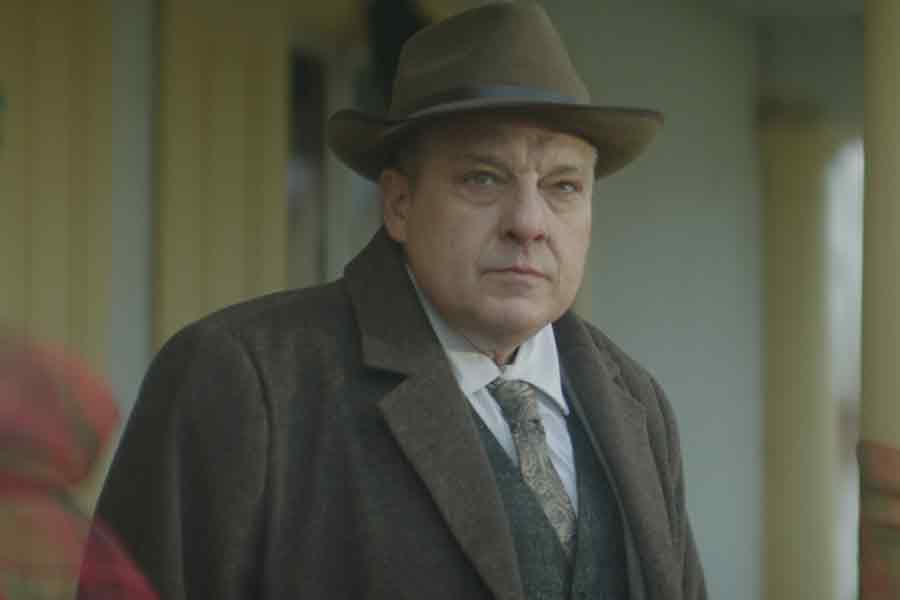 Tom Sizemore, best known for Saving Private Ryan, Black Hawk Down, Heat, Natural Born Killers, and Born on the Fourth of July, continues to make his mark in Hollywood and is doing so in Impuratus, a stunning new horror film.
For more than 30 years, the well-known character actor has made an indelible mark on the film world, and now he has a starring role in Impuratus, an indie possession film that will surely keep you guessing.
The movie is about a police detective, Clayton Douglas, (Tom Sizemore), who is summoned to a remote state mental hospital to witness a mysterious Civil War veteran's outrageous death-bed confession that forces the officer to accept the supernatural.
Filmed at the actual Pennhurst Asylum outside of Philadelphia, in the dank, dark asylum basement Detective Douglas sees and hears things that will forever change his life and the lives of his loved ones.
Sizemore says there were many reasons he agreed to come to Philadelphia to make Impuratus. "I enjoyed the script. It was a terrific leading part," He explained. "This movie had a lot of qualities I like when I'm trying to find something to do. It was a period piece which was interesting, and I really liked the people that were involved."
One of the major challenges involving the making of Impuratus was the bitter cold temperatures, both inside and outside the asylum.
How did Sizemore handle it? "I did what everybody else did. I wore hand warmers and always kept a nice toasty coat on me when I wasn't shooting. So, I stayed near those little furnaces, those portable furnaces that they have when it's super cold out. I stayed close to those," he added.
"Ironically, the building was colder inside than it was outside of the building," he adds. "It hadn't been heated in a number of years, so yes, it was bitter cold, but we all did okay."
Michael Yurinko, the film's screenwriter-director, enjoyed Sizemore in Heat and says that his role in Natural Born Killers, was truly memorable. Early in his career, he also enjoyed Sizemore's role in Point Break with Keanu Reeves. Of course, he was awesome in Saving Private Ryan.
"I would say that Tom is one of our finer actors working right now. He really is a very unassuming, very giving person," Yurinko adds. "Tom has very little ego; he's just an all-around nice guy."
Impuratus co-stars Robert Miano, Lew Temple, Airen DeLaMater, and Jody Quigley. The film was produced by Guy Quigley of Thundersmoke Media, in Doylestown, PA.
Impuratus is slated for a 2023 debut. The teaser for Impuratus has won several dozen film festival awards, including three for Sizemore and director Michael Yurinko.